About LNJPIT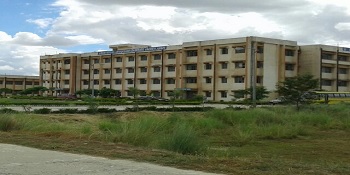 Loknayak jai prakash Institute Of Technology popularly knows as LNJPIT Chapra was established in the year 2012 by Government of Bihar under Department of Science and Technology.The idea was to cater growing needs of increasing Technical Demands in our modern life.Spreads over an area of about 45 acres on the banks of the river Ganga,the college has become one of the best new engineering colleges in Bihar.
Currently,the college offers 4 years of Bachelor in technology programs in 4 different discipline of civil,mechanical,computer science and electrical and electronics engineering with an annual intake of 240 students.All the courses are affiliated to All India Council For Technical Education(AICTE)Delhi.
About Chhapra(Saran)
About Chhapra(Saran) Chhapra(Saran) In ancient days , Modern Saran Division, formed a part of KOSALA country. The history of Saran Division is bound to be history of Kosala which included portions other than present limit of Saran Division. The kingdom of Kosala was bounded on the west by Panchala, by the river Sarpika(sai) in the south, on the east by Gandak and on the north by Nepal . The Kosala consisted of modern Faizabad, Gonda, Basti, Gorakhpur, Deoria in UP and Saran in Bihar.The historical background of the district- as available in the 'Ain-E-Akbari records Saran as one.